–
"Holbrooks On The Half Shell"
Date: Fri, Sept 23rd 2022
Time: 4::00 – 6:00
Location: Holbrooks Restaurant  @ 984 Cundys Harbor Road, Harpswell
Come celebrate & support our New Meadows River Shellfish Coop at our 3rd Annual "Holbrooks On The Half Shell" event!  We will be selling oysters both shucked & un-shucked at our annual event!
This year we will also have an interactive, "Learn How To Shuck" exhibition for all parties interested in learning how to pry them open!! Come slurp, shuck & share alongside us…your local farmers, friends & neighbors!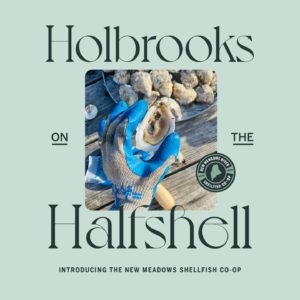 NOTE: Holbrooks restaurant is now closed, but the General Store is open for beverage purchase or please BYOB!!
Scenes from Last Year