Date: Sat, Oct 9th 2021
Time: 1:00 – 3:00
Location: Holbrooks Restaurant  @ 84 Cundys Harbor Road, Harpswell
Come slurp some oysters, drink some beer & members of our Shellfish Co-op as we celebrate all things oysters & the New Meadows River….home to 12+ oyster farms, a shellfish restoration project, lobstering, recreational boating & more  over Indigenous Peoples Day!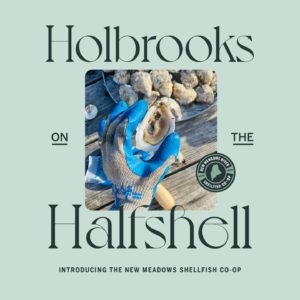 Our New Meadows River Shellfish Coop, a collection of twelve oyster farms aim to produce some of the finest oysters you'll find anywhere.  As your local Maine oyster farmers, we're on the water year-round and we would love for you to come see and enjoy it too!
Warm wishes,

Dana, Peter, Peter, Jordi, John, Jordan, Chris, Sam, Max, John, Issac, Marlow, Shawn, Lincoln, Randy & Eric