The New Meadows River Shellfish CO-OP
Collaboratively growing the highest-quality shellfish
Our cooperative is currently composed of twelve shellfish farmers that share the greater waters of the New Meadows River from Small Point Harbor in Phippsburg to Princes Point in Brunswick. Bringing you locally farmed,  sustainable oysters and shellfish.
About Us
Buy Oysters
3rd Annual Holbrooks on The Half Shell
Join us on Friday, Sept 23rd from 4:00 to 6:00 at Holbrooks Restaurant in Cundys Harbor to share a few oysters with us!
Our co-op started forming in 2017, after a number of small oyster farms popped up in what was clearly becoming a hot spot for premium oyster production – the New Meadows River region. Small gatherings of oyster farmers to meet and share advice (read have a beer or two) soon became the nucleus for organizing a more dedicated collective to pool resources and amplify each other's efforts. With a small group of passionate growers that brought a variety of different professional backgrounds to the table, we recognized we had a special opportunity to learn from each other, share resources and facilities, and connect more deeply with our communities as a formal cooperative. We had the good fortune early on to receive organizational and financial assistance from the Holbrook Community Foundation whose mission to support the working waterfront aligns with our own. On Jan 13 2020 the current members met in the basement of the local library to draw up a charter and the New Meadows River Shellfish Co-op was born.
The Members
We are a collective of twelve small, independently-operated shellfish farms that all grow high-quality oysters. We are developing new ways to grow quahogs, urchins, sea scallops and other species.
What We Aim to Accomplish- Our Purpose
We all have a love of the ocean and that pushes us to promote community and cooperation in the New Meadows River Region, through events, farm tours, and an emphasis on accessing the outdoors.
As a cooperative, we seek to boost each individual farm's quality and productivity through shared knowledge, resources, and ideas. In our quest to both, grow delicious oysters and be responsible stewards of the ocean. We also partner with various institutions to conduct research and monitoring projects that help us better understand the sea and the life within it.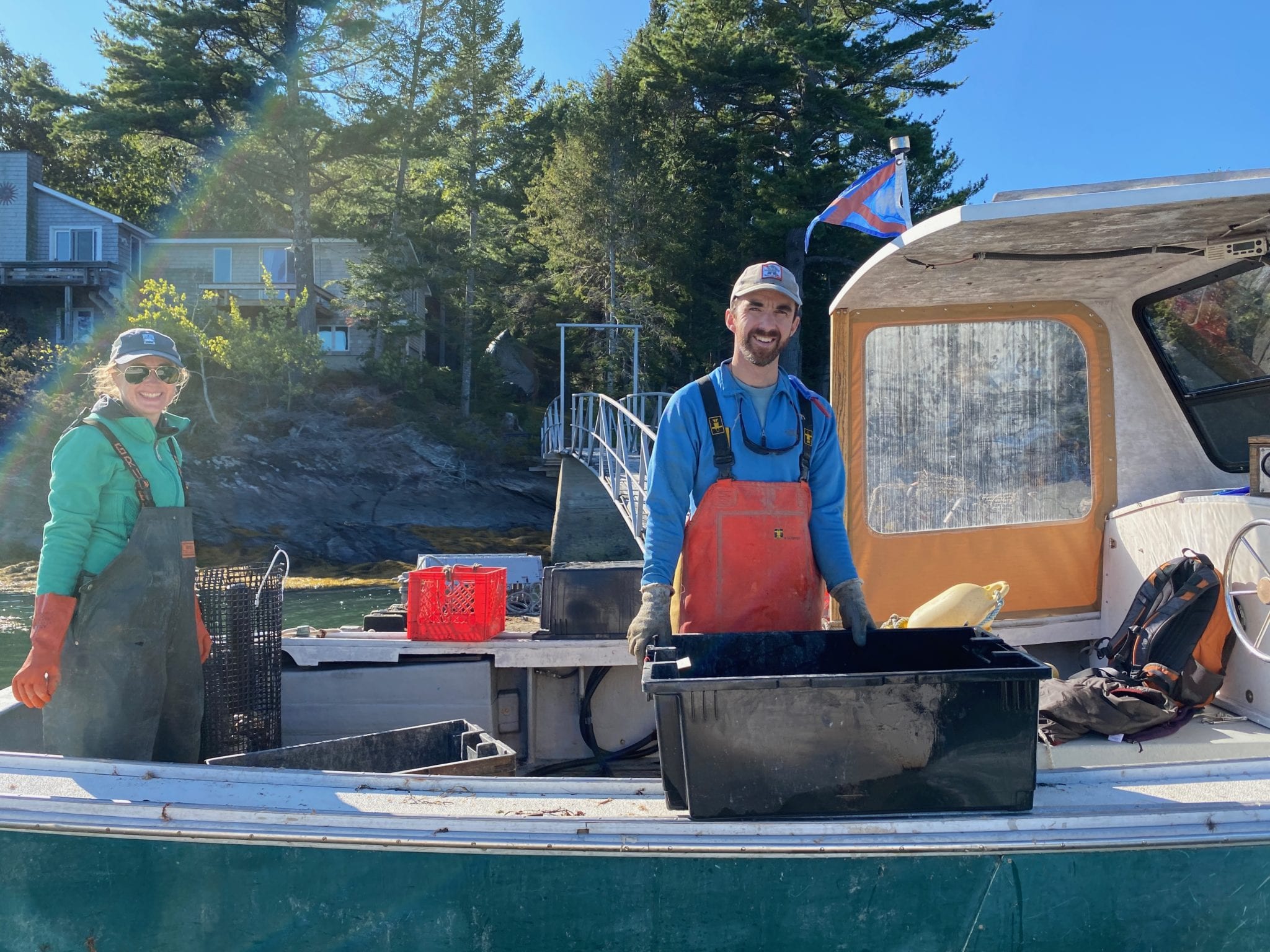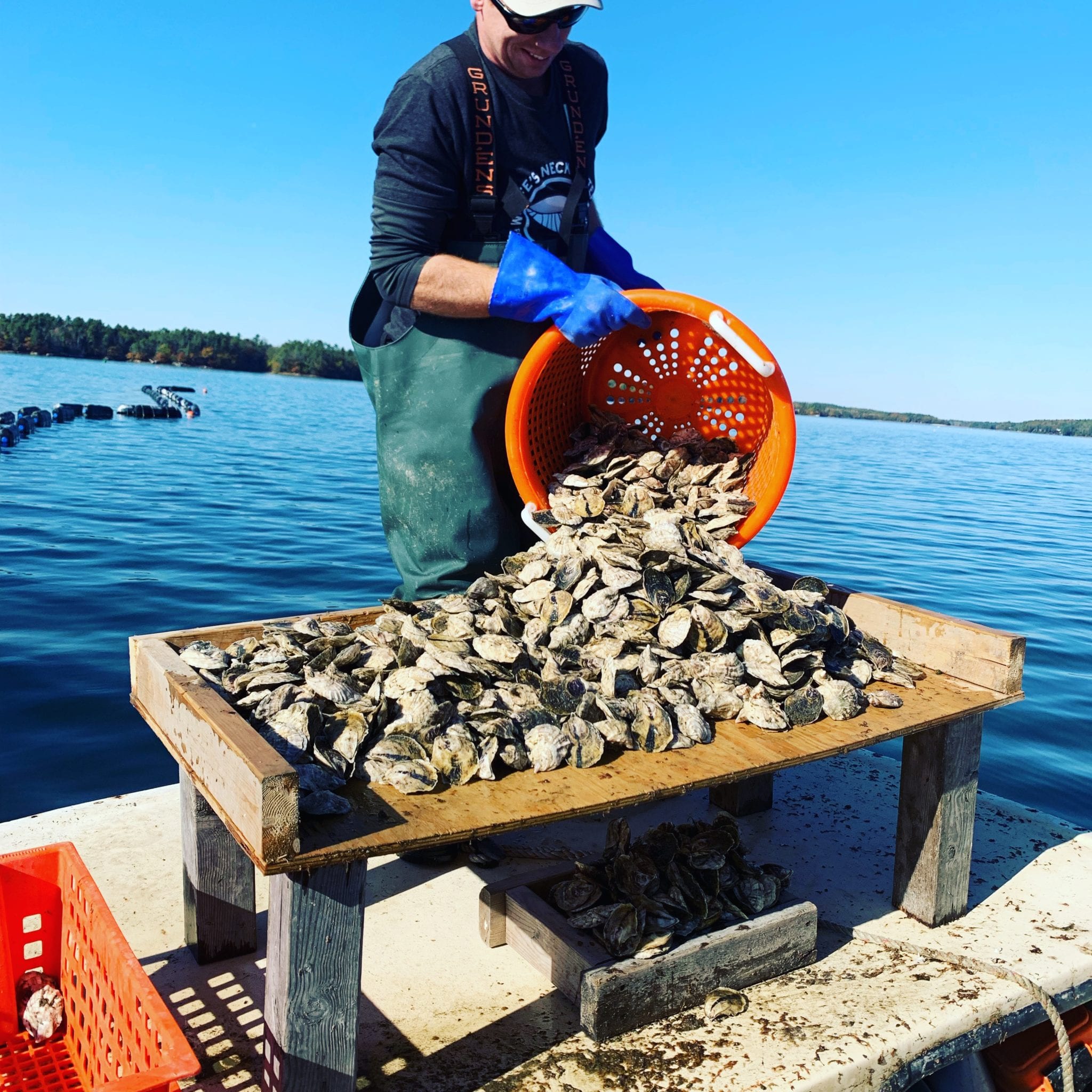 What We Believe
We share the belief that Maine and the New Meadows River Region specifically produce some of the best oysters in the world. We strive to share our passion locally in Maine and beyond our state's borders.
We are committed to being responsible stewards of the New Meadows River. We feel that shared usage of this beautiful river is imperative. We believe that small, family farms that are locally owned and operated can add to the economic and aesthetic value of the region.
Environmentally Conscious & Sustainability
We grow crops that actively help our environment by sequestering carbon and nutrients. Where possible our farms use solar power for cleaning and tumbling our oysters.
We work collaboratively to keep our small sustainable family farms strong against the threat of industrial aquaculture
The cooperative works through regular meetings where all members have an equal voice and vote to decide upon the direction and focus of co-op business. It is a collaborative process and we are lucky to have a like-minded founding group which usually makes coming to an agreement on a decision easy.