Our CO-OP was built on the idea that when a community comes together, the collaboartive support can make a huge difference for everyone involved. On this page you will find information on events and tours happening at our farms, research projects we partake in, and how you can get involved in our co-op.
Our events focus on getting people outdoors to connect with the ocean, the seafood they love, and the farmers who grow it.
What kind of events and tours do you have?
We hope to hold open-farm days, kayak tours, picnics on the water, and other safe and socially-distant events in 2021. We are a part of the Maine Oyster Trail
Past Events:
During the summer of 2020 New Meadows River Shellfish Cooperative held "Holbrook's on the Half Shell" oyster event. This community-based gathering was fun, educational and a great collaborative effort with the CoOp, the Holbrooks Community Foundation and the Holbrook's Wharf and Grille. Many members were involved in
DUE TO COVID 19 EVENTS ARE CURRENTLY ON HOLD. STAY TUNED FOR FUTURE UPDATES! 
The farms in our co-op are actively involved in research that aims to reduce our energy footprint, bring new products to market, increase farm yields, and produce oysters for reef restoration.
Clam and Oyster Polyculture
This ongoing research project tests crop diversification on existing oyster farms through the addition of a high-value crop species with different environmental needs (quahog clams). The pilot trial of this grow-out system has been run at Winnegance Oyster Farm since 2017 and now is now being tested at eight additional farms including co-op members Long Reach, Ferda Farms, Getchells Ledge, Mill Cove, Nice Oyster Company, and Dingley Cove. This work has been funded by the USDA's SARE program in collaboration with the non-profit,Manomet.
This system has the potential to increase crop yields without increasing farm footprint, produces a product with different susceptibility to disease and market conditions, and could provide large quahog seed for municipal shellfish programs and wild harvesters.
Current work is focused on improving nursery technique and pre-harvest handling, identifying market opportunities, and determining the effects of local environmental conditions on quahog growth rates,.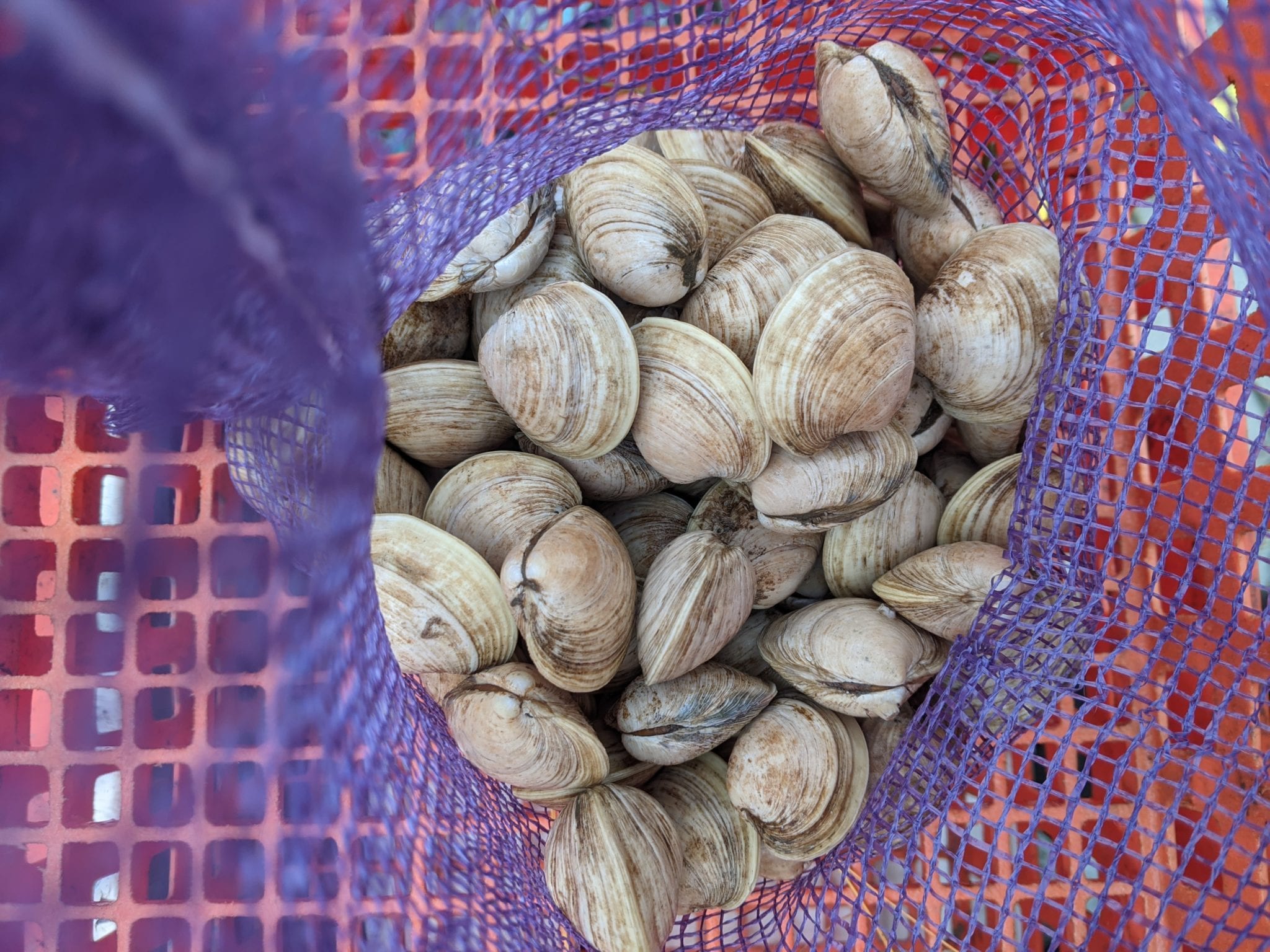 The Basin Oyster Project is an exciting collaborative endeavor of municipality, institution, education and industry including the Town of Phippsburg, Bates College, the University of Maine, The Maine Oyster Company, & The Yarmouth Shellfish Nursery. A community based, nonprofit, science and educational effort to successfully create oyster reefs in the New Meadows basin to filter the water, provide habitat for fish and make an ongoing, vibrant, shellfish ecosystem.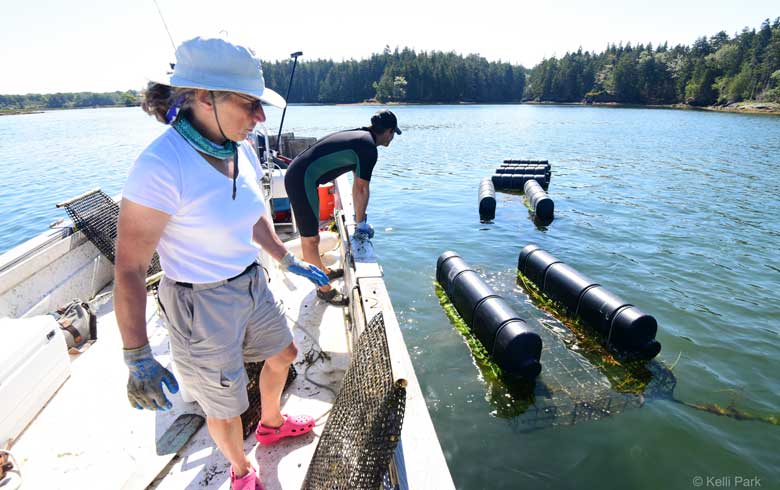 Green Sea Urchin aquaculture
This project aims to develop a method of growing sea urchins in aquaculture in the wake of the collapse of the wild harvest fishery.
This project is a partnership between Winnegance Oyster Farm, Maine Seaweed Exchange, Springtide Seaweed, and Winnegance Oyster farm, with technical guidance from the Center for Cooperative Aquaculture Research