Date: Sat, July 15th
Time: 12:00 – 3:00
It's hard to beat spending time on the water in the summertime here in Maine! Join us in celebrating on the New Meadows River for our 1st ever Maine oyster open float day.  The New Meadows River is home to eagles, osprey, seals, lobsters, fish & most recently oysters!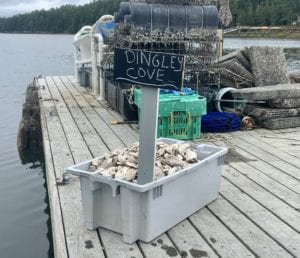 Our New Meadows River Shellfish Coop, a collection of twelve oyster farms aim to produce some of the finest oysters you'll find anywhere.  As your local Maine oyster farmers, we're on the water year-round and we would love for you to come see and enjoy it too!
We invite you to kayak, motor or even swim up and down the river to experience our world with us!